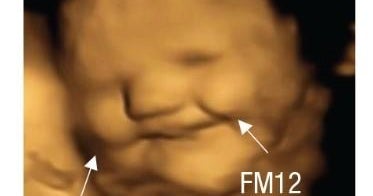 Fetuses are big lovers of carrots but not leafy environmentally friendly greens — and exhibit it in their faces, experts mentioned in a new examine published Thursday.
Scientists at Durham College in northeast England stated the findings were being the initial direct proof that infants react differently to different smells and preferences ahead of they are born.
A team of researchers studied 4D ultrasound scans of 100 pregnant females and uncovered that toddlers exposed to carrot flavors showed "laughter-experience" responses.
These uncovered to kale flavors, in contrast, confirmed a lot more "cry-facial area" responses.
Guide postgraduate researcher Beyza Ustun said, "A selection of experiments have recommended that infants can taste and smell in the womb, but they are centered on put up-beginning results whilst our examine is the initially to see these reactions prior to birth.
"As a result, we feel that this recurring publicity to flavors before birth could assist to build foodstuff choices submit-start, which could be vital when contemplating about messaging about balanced feeding on and the probable for staying away from 'food-fussiness' when weaning."
Human beings practical experience flavor as a result of a mixture of flavor and odor.
In fetuses, it's thought that this may transpire by means of inhaling and swallowing amniotic fluid in the womb.
The examine, published in the journal Psychological Science, bundled researchers from Durham's Fetal and Neonatal Study Lab and Aston College in Birmingham, central England.
A workforce from the National Centre for Scientific Exploration in Burgundy, France, was also concerned.
The teams consider the results could deepen being familiar with of the enhancement of human style and smell receptors as very well as perception and memory.
Analysis co-author Professor Jackie Blissett, of Aston College, claimed, "It could be argued that recurring prenatal flavor exposures may possibly lead to preferences for individuals flavors professional postnatally.
"In other words, exposing the fetus to less 'liked' flavors, such as kale, might suggest they get employed to people flavors in-utero.
"The next stage is to look at no matter whether fetuses show fewer 'negative' responses to these flavurs in excess of time, resulting in greater acceptance of these flavurs when babies 1st taste them outdoors of the womb."